Greetings all from Germany/Austria.
This week we spent three wonderful and emotional days in and near Linz in Austria visiting Christian and Monica Ehrengruber the parents of Valentin (Vali) who we had the privilege to host as a Rotary Exchange student for three months some years ago. Sadly Vali was lost to us when he drowned 25th August 2012. We visited the Monastery school that Vali and his brothers all attended and it has to be seen to actually appreciate the architecture and its history. We also met their sons, Severin and Fabian.
Christian has become a very active Rotarian in the Youth portfolio since Vali's visit.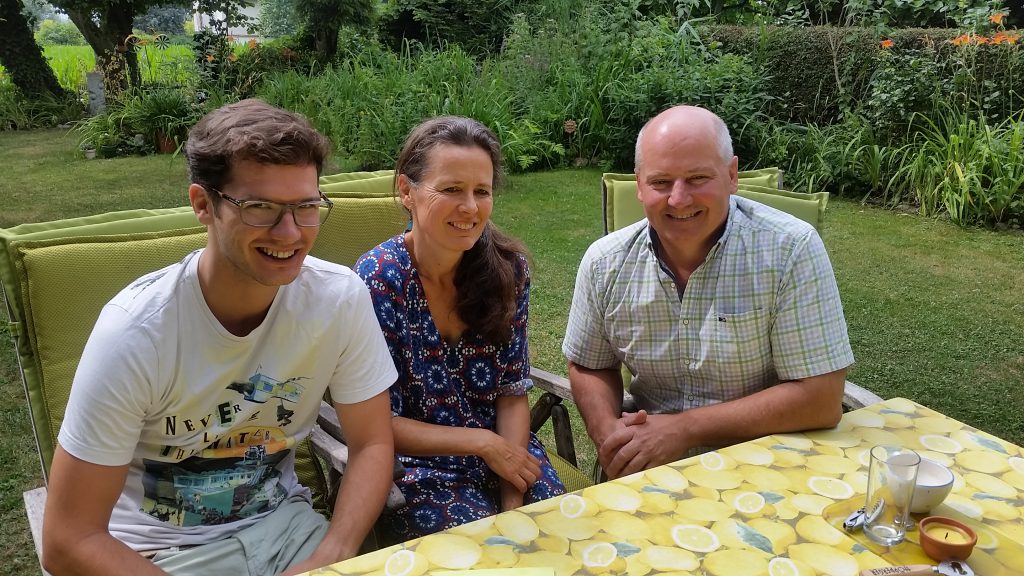 Above – Severin, Monica and Christian Ehrenguber
Meet our new RI President – from Australia
Ian H.S. Riseley
President 2017-18
Rotary Club of Sandringham
Victoria, Australia
Ian H.S. Riseley is a chartered accountant and principal of Ian Riseley and Co., a firm he established in 1976. Prior to starting his own firm, he worked in the audit and management consulting divisions of large accounting firms and corporations. His firm specializes in income tax and management advice for individuals and small businesses. He has a master's degree in taxation law and graduate diplomas in accounting and income tax.
Riseley has been a member of the boards of both a private and a public school, a member of the Community Advisory Group for the City of Sandringham, and involved in Sea Scouts and sporting groups, as well as honorary auditor or adviser for a number of charitable organizations.
Riseley's honors include the AusAID Peacebuilder Award from the Australian government in recognition of his work in East Timor, the Medal of the Order of Australia for services to the Australian community, the Distinguished Service Award and the Regional Service Award for a Polio-Free World from The Rotary Foundation.
A Rotarian since 1978, Riseley has served as treasurer, director, Foundation trustee, and member and chair of numerous RI and Foundation committees.
He and his wife, Juliet, a past district governor, are Major Donors and Bequest Society members of The Rotary Foundation. They live on seven hectares at Moorooduc, where they practice their personal philosophy of sustainable and organic living. They have two children and four grandchildren.
Find 2017-18 theme and logo materials
Watch the president's theme speech
Visit the office of the president to:
Learn more about Rotary's structure