Greetings All from Jackson Hole, Wyoming, USA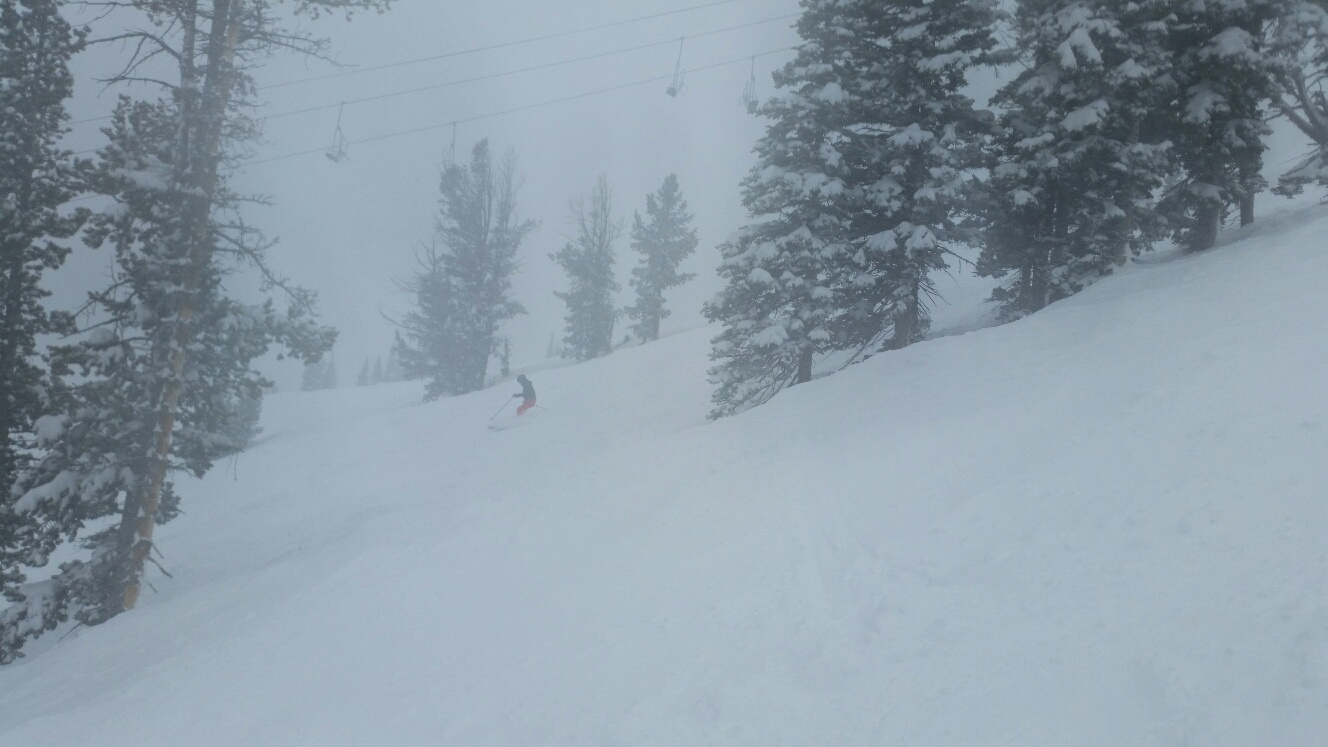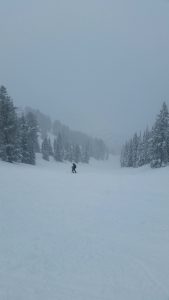 This a a great ski mountain but we only got to ski one day (oh but what a powder day – locals were saying it was the best day for many years ) this week as a storm on Tuesday evening flattened 17 power poles that supply the resort. Hopefully we will be be able to fly out from the airport on Saturday morning onroute to our final week at Heavenly, Lake Tahoe, California.
Jackson Hole has three Rotary clubs. Unfortunately I could not attend any as two were over before I looked and one is on Sunday for lunch before we arrived.
Check out Rotary.org's modern, new look
Rotary.org, our public-facing website, has a fresh, contemporary look that clearly answers the often-asked question: "What is Rotary?" It's the first step in a two-part update to our entire website: first Rotary.org, and then My Rotary.
For many people, our website is their introduction to the great work that Rotary members do to improve lives around the world. It's meant to create an emotional connection that inspires potential members, donors, and partners to get involved. The latest changes to the public site do that, and more.
Some of the updates will be obvious: a modern design, increased use of imagery and graphics to tell our stories, and better organization of content to help readers find out who we are and what we're doing. Other changes, like the improved readability and speed of the site, will be a welcome surprise.
These upgrades are made possible partly by the dues increase the 2016 Council on Legislation passed to allow Rotary to provide additional support to clubs and districts. As part of our work to refresh My Rotary, we'll also update Rotary Club Central and the Club and District Administration pages — more information about these improvements will arrive in the coming months.
Visit www.rotary.org to see all the enhancements to our public site.
Bringing about reconciliation
This is a fantastic project that has had support from D9600 and Australian Rotarians and the Rotary Foundation who fund the Peace Scholarship Program.
By Nadia Mahmood, Rotary Peace Fellow, University of Queensland, Australia
Over the past two and a half months, I have been working with Prison Fellowship Solomon Islands (PF), a grassroots peace-building organization which runs conflict resolution, restorative justice,and reconciliation programs and provides support for families of inmates.
It is honestly hard to put into words how inspiring and engaging it is to work with this team of local volunteers who exemplify everything that Rotary stands for. During my time here, I have had the opportunity to travel to different provinces to be part of restorative justice training in the prisons and help inmates write letters of apology to their victims.
The Prison Fellowship team delivers the letters to the victims' families and mediates and counsels them to see if they are open to engaging in reconciliation. As part of this, I have been able to support the team in mediating reconciliations between individuals, communities, as well as between groups of former combatants and between ex-combatants and their own communities.
We organized a Christmas program at three locations that allowed incarcerated parents to reconnect with their families and give gifts to their children. We have also expanded our programs for a growing number of incarcerated youth and women in prison. I assisted the team in developing and delivering programs and support services to the wives of inmates. One highly successful pilot recently trained the wives in simple income generating techniques such as making snacks and jewelry items to sell at the market, and will now be rolled out on a larger scale.
During a visit to the Rotary Club of Honiara, I shared with them my experiences and explained the Rotary Peace Fellowship program. We are now working together to develop a promotion and recruitment strategy to increase the number of applications to both the certificate and masters programs from the Solomon Islands.
I will leave my field study having definitely received much more than I have given. The people I have met poured out their warmth, hospitality, and patience upon my in teaching me the language, culture, customs, and grassroots peace-building methodologies. I return to Brisbane on 14 February to complete my final semester, with the hopes of finding a way to return to the Solomon Islands after that.
I have also found time to have plenty of fun at the beach and have spent time in my friends' villages in Savo Island and Lau Lagoon in Malaita.
I am thankful to all the Rotarians, especially my sponsoring Rotary Club of Charleswood, Winnipeg, Canada, and host Rotary Club of Brisbane Planetarium, Australia, for making this happen. I am also thankful for the amazing team of staff and professors at the University of Queensland for the excellent foundation and support they have provided me in preparing me for this experience. My entire Peace Fellow class has also blessed me with their friendship, support, and teamwork, and I look forward to reconnecting with them on my return.
Learn more about Rotary Peace Fellowships