Hi All,
Welcome to 2018. This week i wish to share the unique stories of three Rotarians from different countries and Clubs. These are just some of the stories of  members of Rotary International that make you proud to belong to this wonderful service organisation.
Be a millennial in Rotary
Dominick Bonny, Rotary Club of Wenatchee North, Wash.
Rotary is weird. Rotarians are old, mostly. They sing songs and say the Pledge of Allegiance before meetings. They tell lame jokes. 
But they also organize highway trash cleanups, blood drives, and literacy fairs. They raise money for students to study abroad, and they open their homes to foreign students studying here. They are fixated on eradicating polio. Yes, polio is still a thing.
I'm 32. I joined Rotary three years ago when Earl Tilly, a leader I respect in our community, invited me. At my first meeting, I didn't see a lot of faces my age, but I found that I fit in well with the Rotary mindset of Service Above Self. I remember thinking, "Oh, wow. I'm home." Earl has since become a mentor to me. He's 83 and still plays tennis and bikes regularly. He was mayor of our town, then our state representative. I admire him and the way he has lived his life. I find that people in Rotary do a lot of good, but not for self-promotion. I really respect and want to emulate that. 
I run a social media and marketing company. I manage web pages for our local newspaper, three school districts, and other organizations. Part of my job is to monitor comments from the public, which means I'm in a quagmire of social media trolls every day. People are just terrible to one another online. They say awful, malicious things. It's a downer. For me, Rotary is a way to unplug from that. I think the path back to a more civil society is through our clubs. While social media is good for a lot of things, it's not good for breaking down the walls we build between us. Rotary offers a neutral space where I can gather with other people, even those I may not see eye-to-eye with on every issue, and focus on what really matters – making the world a better place. 
Being in Rotary hasn't been a total honeymoon. I went through a period when I wondered if it was for me. After I joined, I took over running our social media and built a new website for our club. I also started promoting Rotary to my network, but it didn't feel as though we were making any progress or any other young people were going to join. But I had made a commitment to show up, so I stuck with it. To volunteer for stuff. I'm glad I did. Our club is almost half younger people now. It has added a bit of urgency to our lunch meetings, since not everyone is retired anymore. 
So what's it like to be a millennial in Rotary? To most young people, Rotary is old-fashioned. For me, that's what makes it cool. People in my peer group tend to isolate themselves. We are connected by technology, but not truly connected. Rotary is my antidote to that. 
As told to Vanessa Glavinskas
Be the Justin Bieber of Korea
Julian Quintart, Rotary Youth Exchange, Korea, 2004-05
There was never any question that I would go on a Rotary Youth Exchange, because my whole family has been through that program. My mom went from Belgium to the United States in 1973, my older brother went to the States too, and my sister went to New Zealand. My parents always emphasized how important it is to travel and see the world from a new view.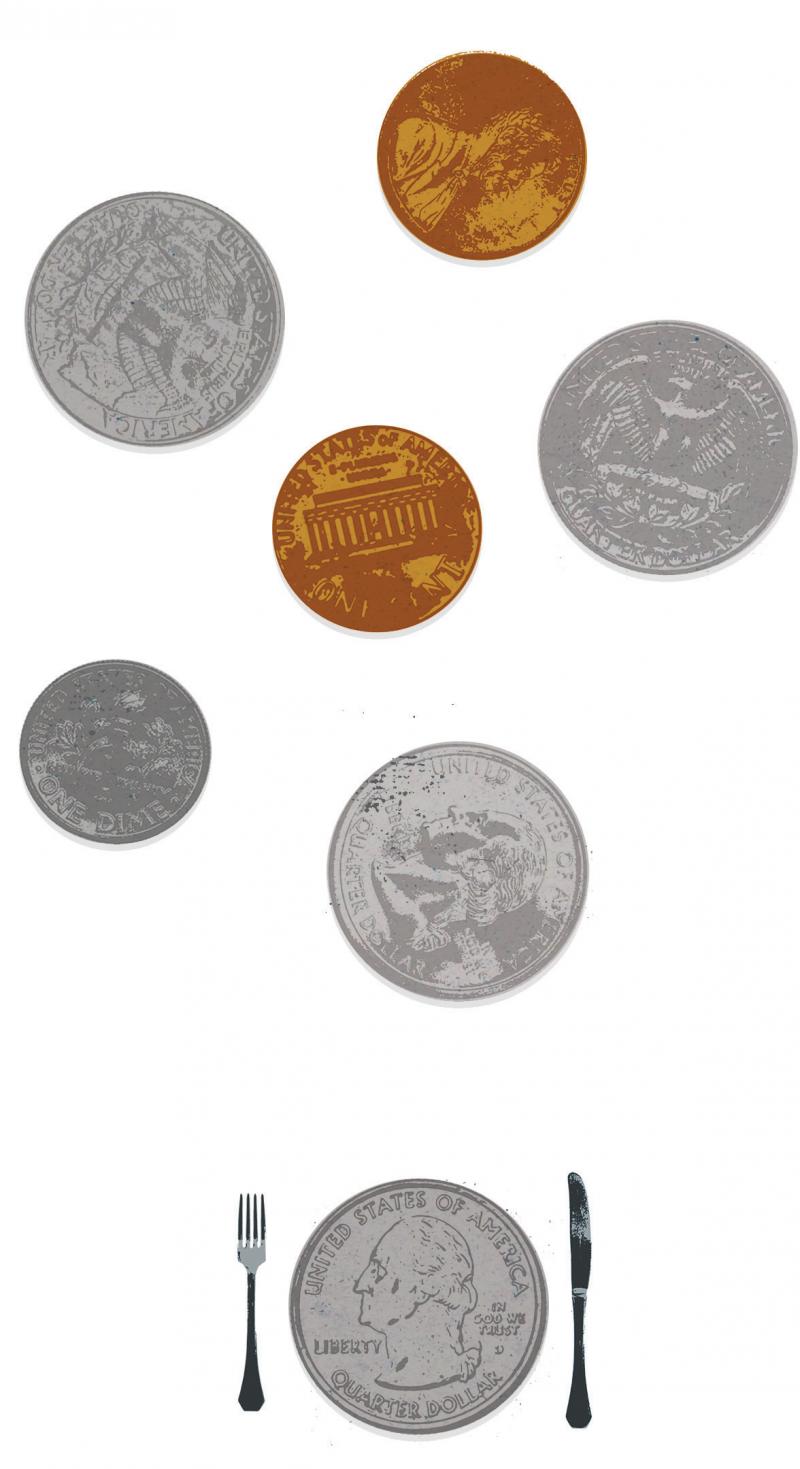 When I told Rotary that I wanted to visit Korea, they were a little surprised. This was 2004, and for most Europeans, Korea was just the name of a country that you might find on some cheap gadget. But I had a classmate who was half Korean, and I got interested in the culture, the music, and this form of animation called manga. So I asked Rotary, and to my surprise they said yes, I could go. It was a bit like asking Santa Claus for a car. You never think it's going to happen. 
When I landed at the airport, there was a crowd of people jumping up and down with a big banner and a TV camera. I didn't think it could be for me. I'm just some kid from Belgium. Then the cameraman came over to interview me. I told my friend back home, "Oh, I'm going to be a TV star here!" I was just joking, but later on this became true. 
At that time, the only thing I knew how to say in Korean was, "Hello, I am a human. Hello, I am not a dog." But I spent a lot of time talking to Koreans, who are very outgoing, and after six months I started to be fluent. A friend of mine was making a TV show about foreigners who travel the Korean countryside. He asked me to appear, because I was this young Belgian guy who could speak Korean. The show aired after I returned to Belgium, and it was a crazy success. There were hundreds of messages on the chat boards, and it was the No. 1 Google search. The producer called me and said, "You have to come back."
I was just 18 and was supposed to go to university, but suddenly I had a chance to go back to a country I loved and be on TV. My parents were very supportive. They said, "Of course you have to do this. It's the opportunity of a lifetime." 
I spent the next few years doing TV and movies in Korea. Then I learned how to be a DJ. I got a lot of offers to do TV again, but I always said no, because as a foreigner you always come off a bit like a clown. Then, a couple of years ago, I got a call about a show called Non-Summit, which looked at Korean life in a more serious way. It featured people from all over the world and discussed real issues, such as gay marriage or whether to allow a parent to move in with you. Each person discussed how an issue was dealt with in their own country. 
The show was lighthearted, but it was also a chance for Koreans to talk about social issues, and it was a huge success. At that point, I experienced a totally different level of fame. I could not walk in the streets without getting mobbed. People were knocking on my door and taking pictures all the time. I remember one time we had a big event in Seoul, and the whole street was filled with screaming people. I felt like I was in a zombie movie, where you're trying to get from Point A to Point B without getting eaten. It was scary. Honestly, it was like what Justin Bieber experiences.
For about a year, I did six shows every week, along with interviews and other appearances. It was an amazing experience. These days, I do a lot more charity work. I just finished cycling around Korea, raising money for local hospitals. I feel I was given a voice, and I want to use that voice for something good.
That comes back to Rotary, really, the philosophy that life is about helping other people. Sometimes that's on a big scale, but sometimes it's as simple as sending a student to a foreign country.
As told to Steve Almond
Walk 27,000 miles for peace
Danny Garcia, E-Club of District 7210
I first started walking back in 1996. I had gone through a divorce. I was so broken that I didn't feel I had any life. I had this idea that I could walk for peace, and I think I was also looking for some kind of inner peace.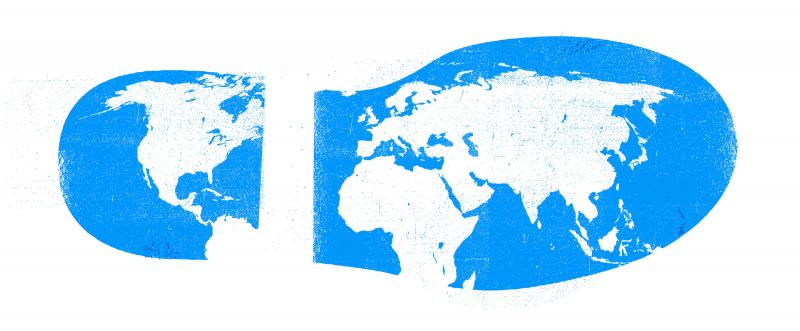 I took off from San Francisco, headed toward San Diego. That first day I walked 30 miles in the pouring rain. I was soaking wet and only had $48 in my pocket. No credit cards. No nothing. I came to a hotel in Half Moon Bay, and the manager was wondering what I was doing. I told him, "Well, I need a room, but I don't have any money." But he said, "Hey, it's OK. You can stay here as long as you need to." That act of kindness really launched my 20 years of walking. 
Then a friend of mine called the Marines, because I'm a former Marine, and they said, "Don't go anywhere. We're coming." And three Humvees ended up being my escort vehicles. 
I spent three months walking across the United States. The media picked up on the story, and I got a lot of support. I've now done walks on six continents. What has kept me going is the love and support of the people I've met. That's how I got involved with Rotary, because we're really doing the same work, pushing to help those in need, pushing for charity and kindness and cultural exchange. Rotarians are special people. They're like a giant family. And they don't just talk, they do. That's what I love about them. 
And I need the support, because it can be dangerous out there. I've been clipped by cars. The backblast from semitrailers can literally knock you off the side of the road. I've encountered mudslides and sandstorms and lightning and rattlesnakes. I remember walking in a remote area in Florida, and I looked up and saw a tornado coming straight at me. Things were being tossed up in the air. I had to run for my life. Another time, I saw a pack of wild dogs coming at me. I didn't have time to get to my escort vehicle, and you can't assume a position of fear anyway. So I took my walking stick and I faced them down. 
I've walked in all kinds of weather. I once walked in snow up to my knees. I was wearing my pack and I fell on my face, and the pack was weighing me down. And I'll tell you, I wanted to quit. But I didn't quit, because I heard this voice inside me that said, "Get up and walk." And then off in the distance I saw a French Red Cross vehicle coming to be my escort. Those are the moments that I know this is a calling for me. 
I'm 72 years old now, and I thought my walking days were pretty much over. I was living in Florida, trying to downsize and retire and enjoy the sun. But when I asked what I was supposed to do with my life now, I knew the answer: I had to start walking again. I'm in Jerusalem now. I don't know where exactly I'll go from here. The way I travel is that I take one step at a time. But I do know this part of the world is in need of peace. 
I don't know what's next. Actually, I do have one idea. I haven't told anyone else, but I'd really love to go to the Vatican, and I'd like to ask the pope to walk with me. Just a short walk, even, where we can talk and pray together. Does that sound crazy? Maybe so. But I've seen a lot of miracles out here.
As told to Steve Almond