Hi All,
A reminder of the ZOOM meeting to be held on Wednesday 4 October at 6.30pm EST or 7.30pm Eastern Summer Time.
The next meeting will be held on Tuesday 3rd October, 7.00pm – Eastern Summer Time – 6.00pm Queensland time. 
Our guest speaker will be Evan Burrell who is a Rotarian from the Rotary Club of Turramurra, D9685 who began his Rotary life as a Rotaractor. Evan is an amazing fellow who is passionate about Rotary and puts an amazing amount of effort into Public Image. I am sure you will find his enthusiasm contagious. Please join us and it would be nice if you could invite a guest. It is a great opportunity for them to understand Rotary and hear Evan speak of the value of Rotary and the humanitarian work that Rotary does.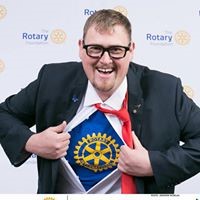 Please note the different day, which was changed to suit Evan.
If you have a friend who wants to attend please let me know and I will ensure that they receive the email with the link to the meeting.
Women share stories of humanitarian service on International Women's Day
What motivates everyday women to do extraordinary things — to positively change the lives of people halfway around the world while inspiring so many folks at home?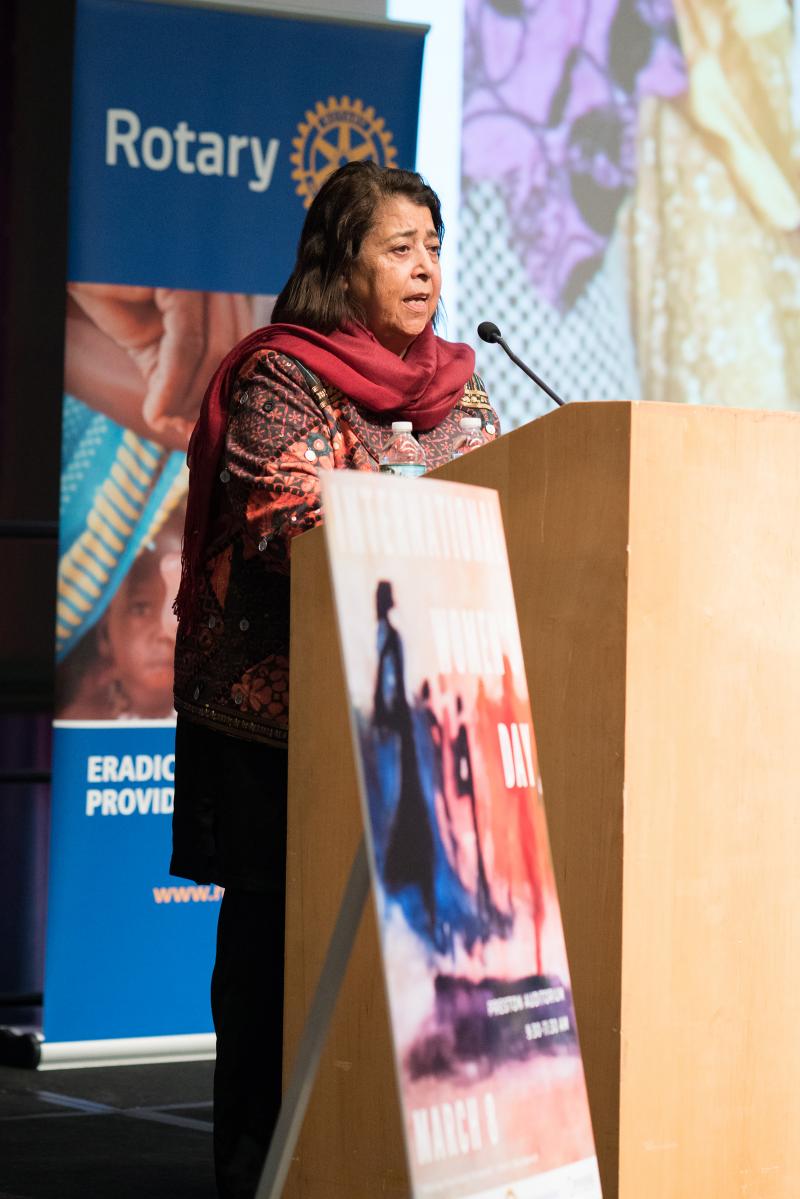 Three Rotary members answered that question at a celebration of International Women's Day hosted by the World Bank at its Washington, D.C., headquarters 8 March. 
Speaking to an audience of more than 300, with thousands listening to the live-stream, Razia Jan, Deborah Walters, and Ann Lee Hussey told their personal stories and explained what inspired them to build a girls school in Afghanistan, assist people living in a Guatemala City garbage dump, and lead more than 24 teams to immunize children in Africa and Asia.
"I'm so inspired to see the faces of the children, what they're learning, how to stand up for their rights, to have ambition … to want to do things that may even be impossible — to have dreams," said Jan, a member of the Rotary Club of Duxbury, Massachusetts, USA. 
An Afghan native now living in the United States, Jan has worked for decades to build connections between Afghans and Americans while improving the lives of young women and girls in Afghanistan.
Founder and director of the Zabuli Education Center, a school that serves more than 625 girls in Deh'Subz, Afghanistan, Jan said the first class of students graduated in 2015 and a women's college will open soon.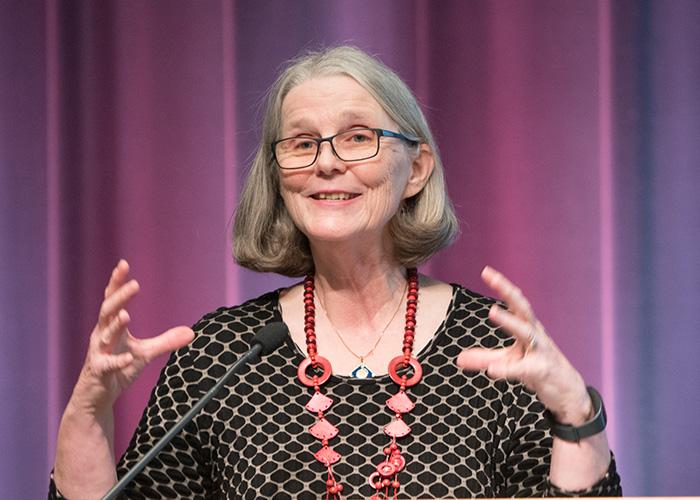 The girls school teaches math, English, science, and technology, along with practical skills to prepare them to achieve economic freedom within a challenging social environment.
 Walters, a neuroscientist and member of the Rotary Club of Unity, Maine, USA, has served as a volunteer for Safe Passage (Camino Seguro), a nonprofit organization that provides educational and social services to children and families who live in a Guatemala City garbage dump.
Walters, known as the "kayaking grandmother," traveled from her home in Maine to Guatemala in a small kayak to raise awareness of the plight of the residents.
Hussey, a member of the Rotary Club of Portland Sunrise, Maine, has made the eradication of polio and the alleviation of suffering by polio survivors her life's work.
A polio survivor herself, she's spent the past 14 years leading teams of Rotary volunteers to developing countries to immunize children during National Immunization Days.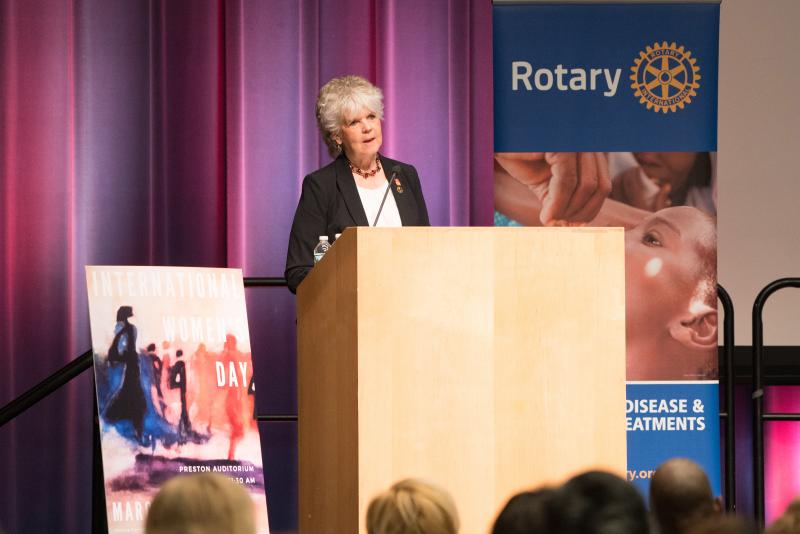 She often chooses to lead or participate in NIDs in places that don't often see Westerners: Bangladesh, Chad, Mali, Niger, Nigeria, and remote areas of Egypt and India. There, the need is greatest, and the publicity and goodwill that the trips foster are critical in communicating the urgency of the need for immunizations.
"These women exemplify what the World Bank is striving to attain every day with the twin goals of ending extreme poverty within a generation and boosting shared prosperity," said Daniel Sellen, chair of the World Bank Group Staff Association. "They illustrate the power of women to change the world and improve people's lives through innovative and impactful projects in education, economic development, and health."