Hi All,
We had a great social meeting last Wednesday with four members attending.
The next meeting will be held on:
 Tuesday 3rd October, 7.00pm – Eastern Summer Time – 6.00pm Queensland time. 
Our guest speaker will be Evan Burrell who is a Rotarian from the Rotary Club of Turramurra, D9685 who began his Rotary life as a Rotaractor. Evan is an amazing fellow who is passionate about Rotary and puts an amazing amount of effort into Public Image. I am sure you will find his enthusiasm contagious. Please join us and it would be nice if you could invite a guest. It is a great opportunity for them to understand Rotary and hear Evan speak of the value of Rotary and the humanitarian work that Rotary does.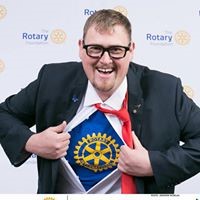 Please note the different day, which was changed to suit Evan.
If you have a friend who wants to attend please let me know and I will ensure that they receive the email with the link to the meeting.
If you have a friend who wants to attend please let me know and I will ensure that they receive the email with the link to the meeting.
5 things you might not know about ending polio 
The road to eradicating polio has been a long and difficult one, with Rotary leading the fight since 1985. Going from nearly 350,000 cases in 1988 to just 10 so far this year has required time, money, dedication, and innovation from thousands of people who are working to end the disease. 
Here are five things you may not know about the fight to end polio:
1. Ice cream factories in Syria are helping by freezing the ice packs that health workers use to keep the polio vaccine cold during immunization campaigns.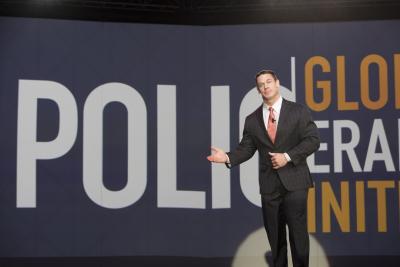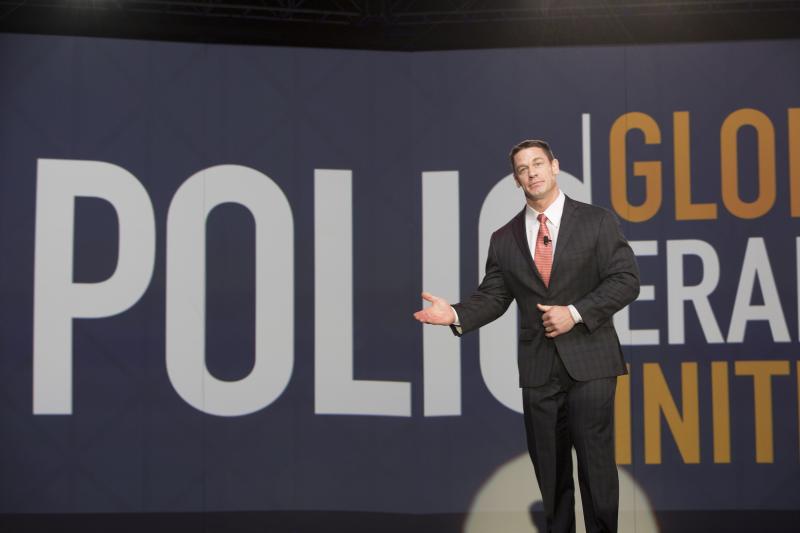 2. Celebrities have become ambassadors in our fight to end the disease. 
They include WWE wrestling superstar John Cena, actress Kristen Bell, action-movie star Jackie Chan, golf legend Jack Nicklaus, Grammy Award-winning singers Angelique Kidjo and Ziggy Marley, Nobel Peace Prize laureate Desmond Tutu, anthropologist Dr. Jane Goodall, co-founder of the Bill & Melinda Gates Foundation Bill Gates, and world-renowned violinist and polio survivor Itzhak Perlman.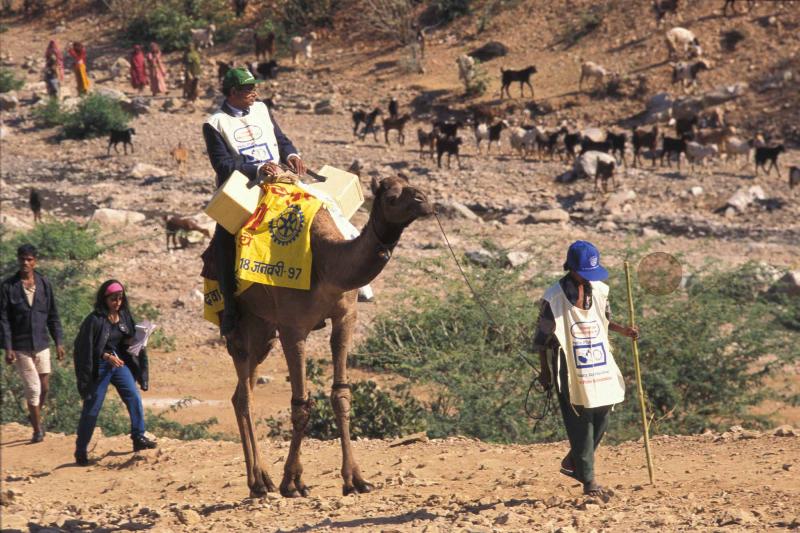 3. Health workers and Rotary volunteers have climbed mountains, crossed deserts, and sailed to remote islands, risking their lives to vaccinate children against this disease. Rotary has funded more than 1,500 motorbikes and 6,700 other vehicles, as well as 17 boats, to make those journeys. Vaccinators have even traveled on the backs of elephants, donkeys, and camels to immunize children in remote areas.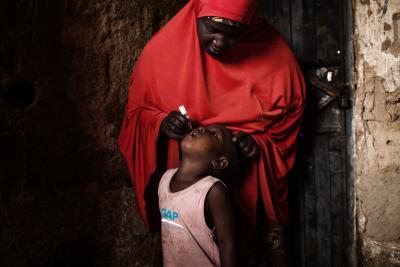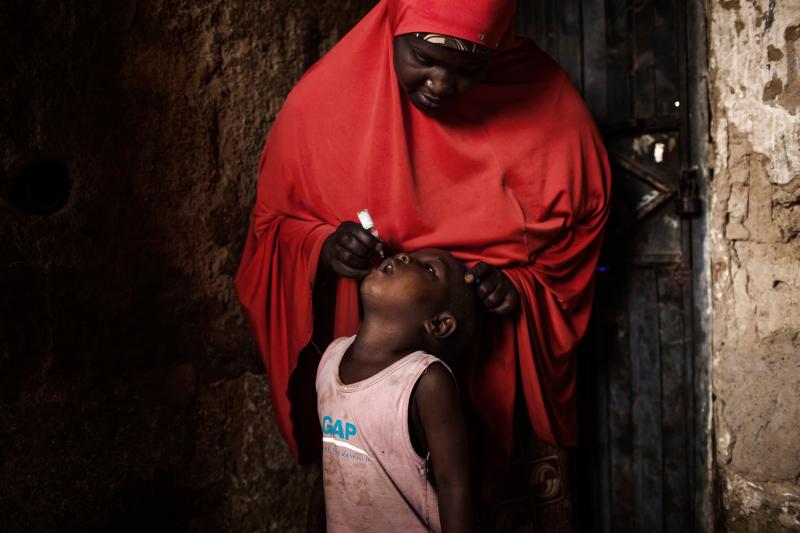 4. In Pakistan, the polio program emphasizes hiring local female vaccinators and monitors. More than 21,000 vaccinators, 83 percent of whom are women, are achieving the highest immunization coverage rates in the country's history.
5. Thanks to the efforts of Rotary and its partners, more than 16 million people who otherwise might have been paralyzed are walking today. In all, more than 2.5 billion children have been vaccinated since 1988.