8,000 kilometers to peace
Rotary members in a small town of Nova Scotia, Canada, took action to bring two families from war-torn Syria to their country, where the refugees are starting a new life.
By Ryan Hyland Produced by Andrew Chudzinski
Alchehade grabbed the children and ran into the night and the choking smoke and dust. A neighbor helped her carry her three-year-old twin boys, Mounzer and Kaiss; another drove the pickup truck they all clambered into. Over the next several days, as bombs continued to fall, the family – including daughters Kawthar, age six, and Roukia, a baby – took refuge in a nearby forest, sleeping under the trees as Sultanah tried to figure out their next move.
In neighboring Lebanon, Sultanah's husband, Mazen, frantically tried to contact his wife. For years, Mazen had shuttled back and forth across the border every few weeks to do construction work on high-rise buildings in Beirut. While the jobs provided an income for his family, he says, the separation was hard. But their situation had just gotten much harder. 
With the Syrian civil war now engulfing his village, Mazen couldn't return. And it would be four months before his wife and children could cross into Lebanon. 
Eventually, the family was reunited. They were alive. But they were refugees, seeking asylum in any country that would take them, hoping to get far away from the violence that had driven them, along with millions of other Syrians, into foreign lands.
The Alchehade family registered with the United Nations High Commissioner for Refugees  (UNHCR), the agency responsible for resettling Syrian refugees, and waited. They were still in Lebanon nearly three years later.
Meanwhile, 8,000 kilometers away, Rotarians in the small town of Amherst, Nova Scotia, were watching images of Syrian refugees on television and looking for ways to help.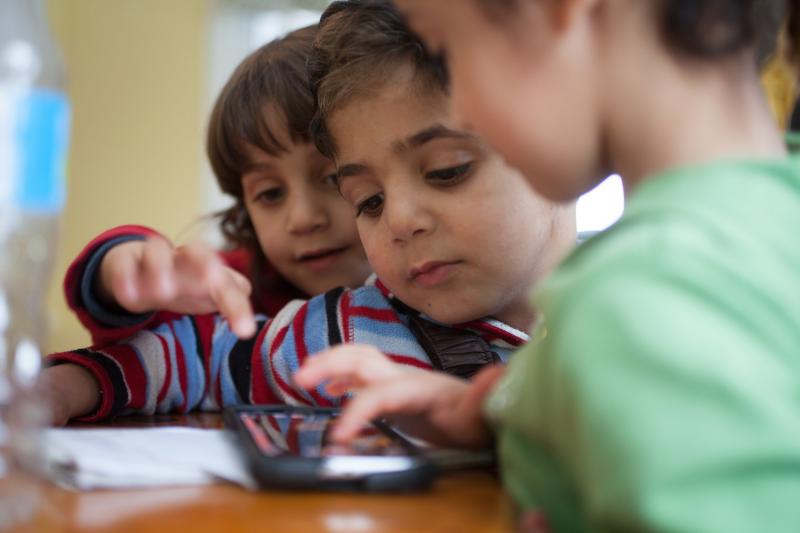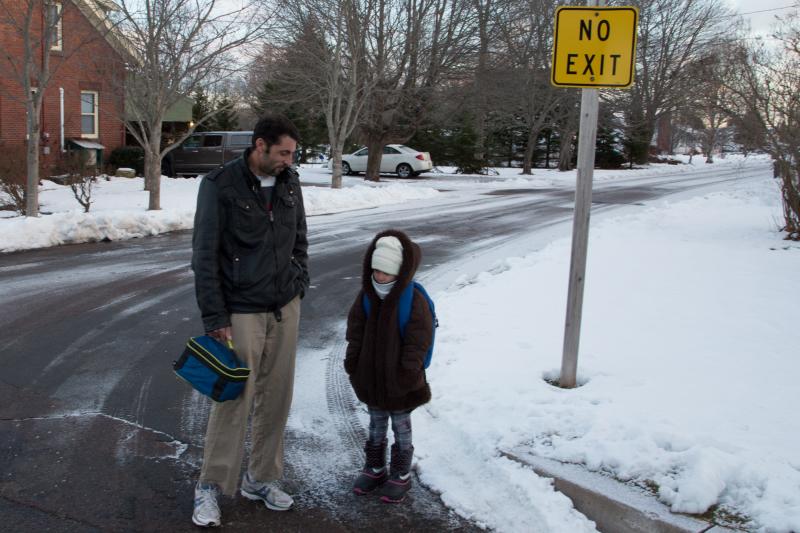 In September 2015, members of the Rotary Club of Amherst were thinking about their next international project. Over the years, the group has helped build and equip a school in South Africa, provided educational materials to students in the Bahamas, and raised funds for disaster-stricken areas around the world, but their thoughts turned to Syria as the plight of refugees dominated the news.
"We as Rotarians couldn't ignore what we were watching each and every day," says Ron Wilson, a semiretired civil engineer. "Families dying while making their journey to Europe or other places. Families desperately trying to flee war and, sadly, their homes. The heart-wrenching images were the impetus for our club to do something."
Ann Sharpe had joined Rotary specifically to get involved with projects to help refugees. In May 2014, she had attended the wedding of some friends in Turkey, which has taken in nearly 3 million Syrian refugees since 2011, more than any other country. While in Istanbul, Sharpe saw refugee children on the streets begging for food or money. 
Why host a Rotary Peace Fellow?
By Masao Mizuno, Rotary Club of Ageo West, Japan
Hosting a Peace Fellow substantially changed my life in Rotary. Since joining Rotary, I have been running a company that imports industrial tools, mostly from Israel and Europe, so I am familiar with talking to people from other countries.
My initial purpose for joining Rotary was to make local friends and expand my network. However, I began to think about peace more seriously after running a joint venture with an Israeli company. After seven years in my club, I took a position on our club's Rotary Foundation committee, and heard about the Rotary Peace Fellowship program. Getting involved seemed like the right thing to do.
I met many Peace Fellows in May of 2015 as part of a cross-cultural trip I joined. The students were so similar to the people I work with internationally, so it took only a few seconds to make friends with them. Most of the Peace Fellows are well experienced in both studying and travelling. When I talk to them, I feel relaxed and encouraged. Additionally, I have had many chances to meet with family members and friends of Peace Fellows as a Rotary Foundation committee member during the last two years.
I have been enjoying the time I get to spend with Peace Fellows and I appreciate the opportunity to support  these enthusiastic young students.
By volunteering as host counselors, Rotary members share culture and build friendships with Peace Fellows. Learn more about the Rotary Peace Centers.