Welcome to 2016-17.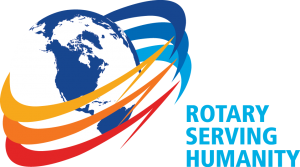 Congratulations to all who have contributed to having our Rotary E-Club of D9700-Serving Humanity officially recorded on the D9700 website with ten members.
We are small in number but I am sure we will grow. We have the potential to nurture some great international projects and develop some new directions that may be applicable to all Rotary Clubs.
Read a profile of John Germ                                      Visit the president's page
Listen to President John's speak on his theme for 2016-17
We have now started the new year and RI President John Germ has chosen his theme – Rotary Serving Humanity. We should be proud that we have chosen a similar name to his theme as we believe it aptly describes what our Club wants to achieve.
Our next Board meeting will held Tuesday 5th July on GoToMeeting at 7.30pm EST. All members are welcome to attend. If you have not already received the link let me know ASAP and I will re-send the invitation.