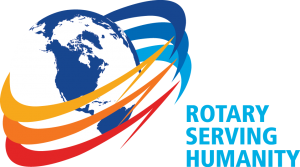 ATTENDANCE
Well done to those members who have successfully registered an attendance on our website.
This is still developing and we are waiting for Cameron our IT specialist and Administration Director to write a program that will record everyone's attendance when you log on and log off. Only attendance longer than 30 minutes in one session will count. Some of this time may be used to post on your page on the website, make comments or suggest changes that we can adopt for our Club.
The website is interactive so you may post comments and give feed back to any of the posts made on the website. This is to be encouraged and hopefully we can all learn from doing this.
You will also receive an email from me this week with essentially the same message as appears here on the website. I want to encourage members to attend more regularly.
MEMBER SURVEY
I will also post a survey on the website in the drop down menu under Member Login, that I want all members to complete in the next 2 weeks please. We require some personal details  and it will also relate to what you want to achieve in the Club and what goals we should be setting for ourselves.
CLUB GOALS
Each year the Club executive set goals for the Club to achieve during the year. I am suggesting some goals listed below that I consider we should achieve in our first year of operation as an E-Club:
Increase our membership from 10 members to 15 members. The more members we have the easier it will be for the Club to function as the roles and tasks can be shared more. Each one of us should make a real attempt to introduce a new member this year.
Contribute to the Rotary Foundation a total of US$1000 both from the members and the Club.  We need to generate some income for  us to achieve this.
Support at  least two of  our overseas projects with funding and perhaps volunteers.
Develop our website to better reflect the requirements of Rotary International and improve our communication and fellowship as a Club.
A least one of our Club  working as a District Officer – We already have Lauren Slater who has taken on the role of District Youth Director.
A least one of our Club be a member of a Rotary Fellowship. I am a member of the International Fellowship of Skiing Rotarians (ISFR) and Carolyn and I will be attending the week in Jackson Hole, Wyoming USA during February 2017.
Please let us all know your thoughts on these by recording your comments on the website.
If we achieve these goals and any others that you might suggest our Club will be well on the way to becoming an effect E-Club and part of the wider community of Rotary.