CHANGEOVER MEETING – Tuesday 17th July at 7.00pm EST
Please note that the Changeover Meeting of our Club will be held on Tuesday 17th July at 7.00pm.  We will have a number of District guests attending so we will initiate the meeting early so all can log in.
This is when I present my report on what our Club has achieved during 2017-18 and our incoming President Marilyn Roberts will be installed and she will introduce her new Board and the objectives for our Club for the 2018-19 year.

Meet Our DISTRICT GOVERNOR 2018‐19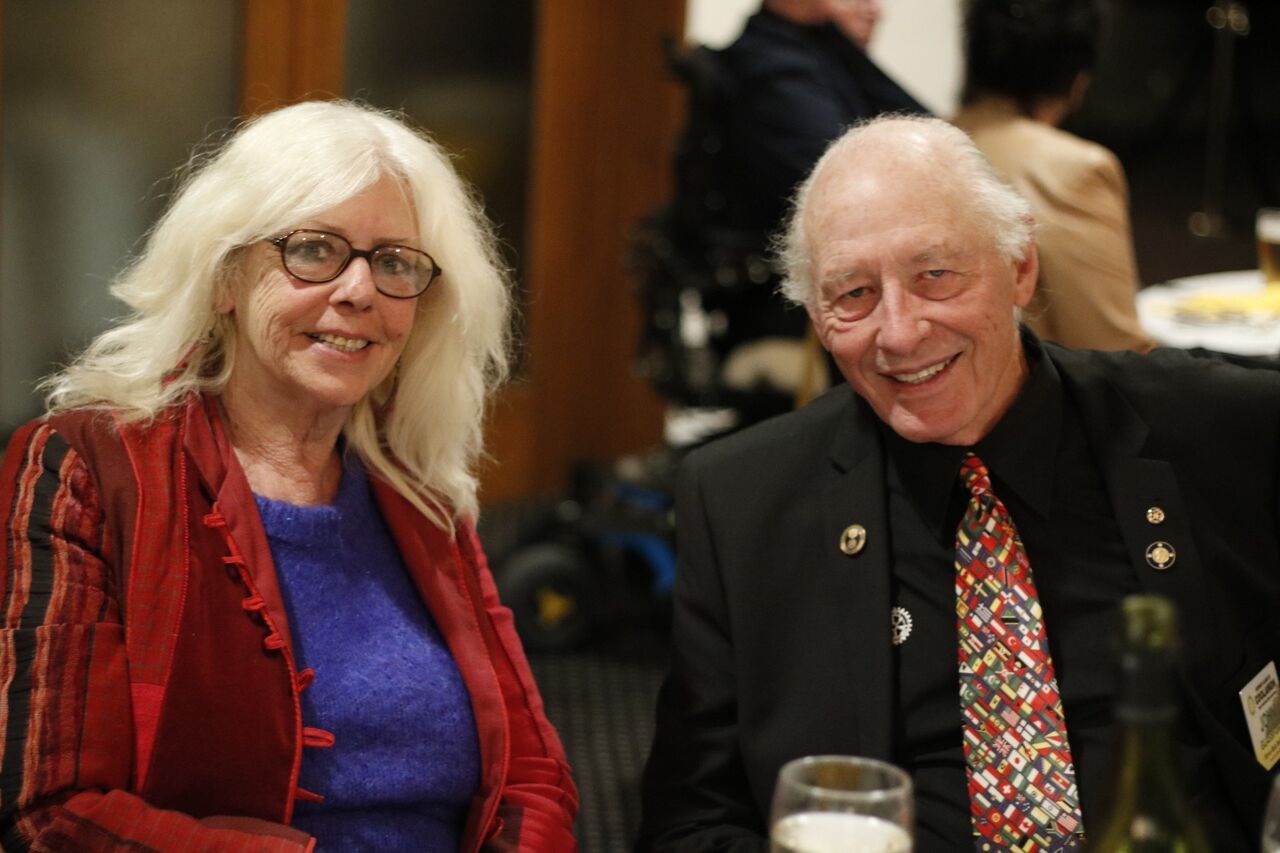 JOHN GLASSFORD and SUSAN WINGATE‐PEARSE
Member of the Rotary Club of Coolamon
Mobile – 0498 190 880                 Email – jacksflat@gmail.com
John joined the Rotary Club of Coolamon on 29th September 2003. He has served for 12 years as a Director in various positions with President in 2008-2009. He also served on the D9700 RAWCS Committee as well as being a Board member of the first Rotarian Action Group, RFFA (Rotarians For Fighting AIDS).
In 2014 John founded the Rotarian Action Group for Endangered Species, RAGES.
He was International Chair for 2013-2014.
John has attended 7 RI Conventions and every D9700 Conference since 2004. John has led 3 Rotary teams climbing the three highest mountains in Africa for the AIDS orphans of South Africa, Kenya and Uganda as well as supporting the School of St Jude's in Tanzania.
John married Susan Wingate-Pearse 30 years ago. John has 3 children and 7 grandchildren from his first marriage. Susan has one son and two grandchildren.
Together they formed Huff 'n' Puff Constructions in 1997 and have now built over 200 straw bale buildings including several large wineries and commercial buildings in Australia.
They live in Ganmain where they operate their straw bale building business.