Hi All,
Club Changeover GoToMeeting – Wednesday 12 July
I have organised our Club Changeover Meeting for Wednesday 12th July 2017 at 7.00pm to be held online with a GoToMeeting invite to all members and guests. I hope that this date suits all of our members.
If you open the Annual Letter from Bill and Melinda Gates below you will see some statistics about their work great work but also about the needs of the world that are not being met at present. It makes interesting reading and some things worthy of our support.
ROTARY'S POLIO EFFORTS PRAISED BY BILL AND MELINDA GATES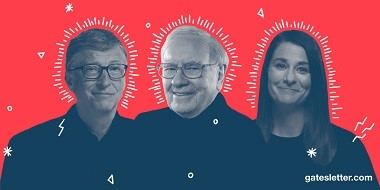 Every year, Bill and Melinda Gates publish an annual letter to broaden awareness and interest in key global health and development programs. This year's Annual Letter mentioned polio among their foundation's ongoing efforts to fight disease and inequality, specifically, the incredible progress that's been made towards polio eradication. Melinda Gates offers these kind words to reaffirm the important role Rotary has had leading the way to a polio-free world:
"We're awed by the teams of vaccinators who take risks to reach each child. And we're inspired by the infinite persistence of Rotary International. They were leading this fight long before we joined it, and they've just kept moving forward."
She goes on to say, "They know going from 350,000 cases to 37 is amazing, but success is zero." Even though a handful of polio cases have been reported this year, there is a chance these are the last cases of polio in history. This June, Bill Gates will speak at the Rotary International Convention in Atlanta, Georgia, USA to discuss how we can — and will — end polio together.