Please note next meeting Wednesday , 11th April change in time to 7.30pm EST
Happy Easter to All,
I hope that you all have a safe and enjoyable Easter, relaxing and catching up with your families.
Our next GoTo Meeting will be held on Wednesday, 11th April at 7.30pm Eastern Standard Time. If you are not a member and want to attend this meeting please email me with your details so the invitational email is sent with the link to the meeting.
I will send an agenda prior to the meeting.
We have finally returned home from our extended holiday and have settled back into our Brisbane unit again. I will present a pictorial presentation of the highlights of our trip at one of our meetings soon.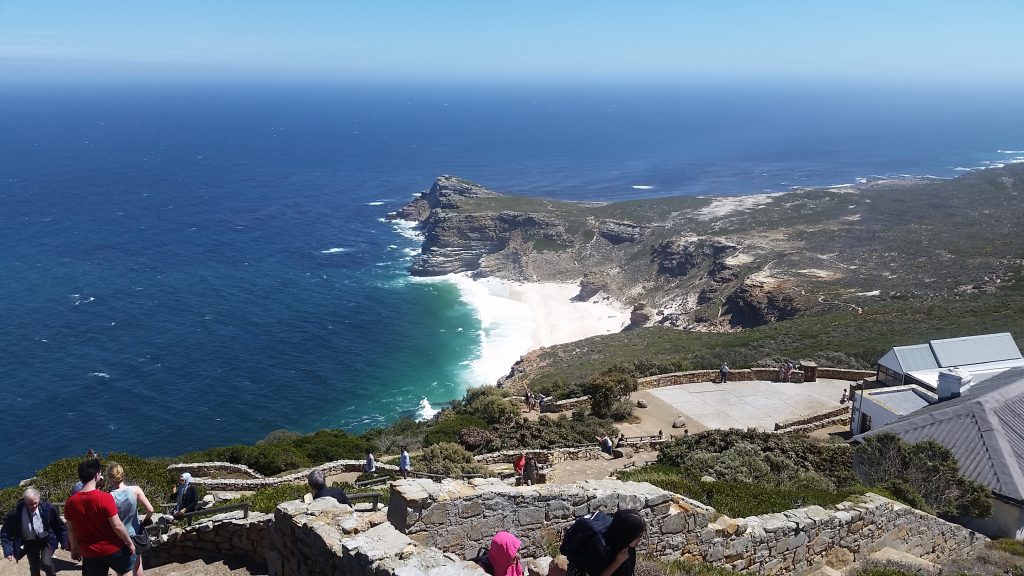 The picture above is  of the Cape of Good Hope, south of Cape Town taken from Cape Point. This is just to give you an example of some of my presentation.
There is still time to register for both our D9700 Conference and the Rotary International Convention. Please let me know if anyone is attending either.
Click to register for:
District 9700 Conference to be held from 4th to 6th May 2018 at Leeton, NSW 

Rotary International Convention to be held  23rd to 27th June 2018 at Toronto, Canada

Some interesting thoughts we might use to attract more members to our E-Club.
The key to pitching Rotary to young professionals
By Michael Walstrom, president-elect of the Rotary Club of Downtown Boca Raton, Florida  
I think most would agree that Rotary has struggled to attract and retain young professionals. At a district conference in 2016, my district governor, Eric Gordon, asked me to put together a program for "YP" development. This was a new committee, so I was starting from scratch. I was 38 at the time and two years into my Rotary journey. The only thing I really knew was that I had a lot to learn.
My first step was to gather data. My district, 6930, has 6 percent membership in the "under 40" category. I put together a survey of ten questions designed to get at the core of what brought those members into Rotary, why they stay, what they want, and what the challenges are for them. Club presidents from all over the district helped get their YP members to complete my survey.
The process was fantastic. I knew why I was in Rotary, but I needed to know if my experience was similar to others, or anomalous. Reading through scores of submissions I began to see some distinct trends.
Younger members were drawn to Rotary through a friend or business contact.
They value networking, for personal but primarily business purposes.
Many are interested in developing relationships with community leaders, those who could offer guidance or mentorship.
Some identified time and financial commitments as ongoing hurdles.
Only about half identified service as an initial motivation for joining, but to most it is clearly an important factor.
Surveys can help put an issue into context, but how can clubs turn this into a strategy for YP membership development?
I think it means knowing what Rotary has to offer. It's putting together a Value Proposition that can effectively pitch Rotary to the YPs in any community.
This pitch comes down to one idea, Leadership. Rotary is a unique environment wherein YPs can learn, practice, and exhibit leadership skills. This is an immeasurable benefit for one's personal and professional development. Their values can be made clear; they learn to work with others and pay it forward.
Engaging Younger Professionals, a new online toolkit, helps clubs better understand younger professionals. From ideas for outreach and engagement to long-term benefits of becoming a Rotarian, this toolkit helps clubs rethink their membership, from a broad perspective down to a tactical level.