Hi All,
Carolyn and I are currently attending the Campervans and Motorhomes Club of Australia (CMCA) Rally being held at Bundaberg, QLD over 9 days. There are over 900 motorhomes on the site. Having a great time, learning lots about our motorhome and enjoying the fellowship and entertainment.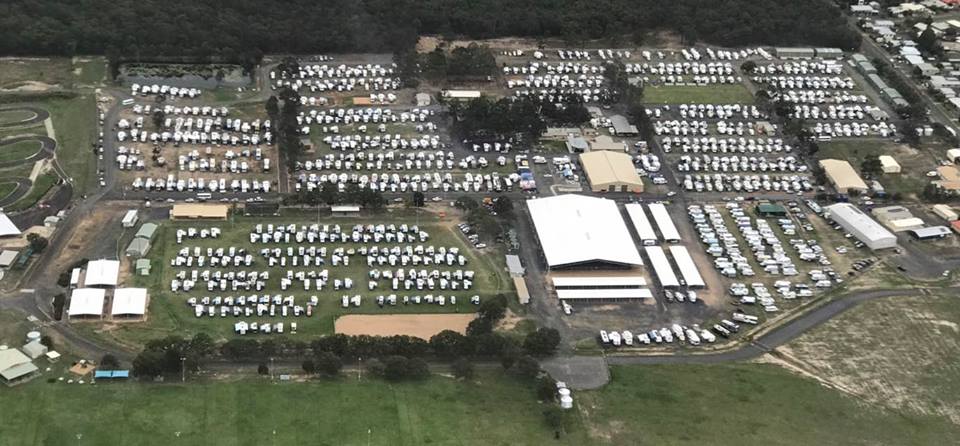 We have met some members of the E-Club of Australian Nomads, D9630 who are attending the rally – They have 37 members and this is their website:   http://nomads.rotaryclub.asn.au/
Our next Zoom meeting is scheduled for Wednesday 18th October at 7.30pm ESDT or 6.30pm EST with Rev. Mal Dunnett one of our own members as guest speaker, giving a presentation on his work on RAWCS project, 9-2010-11: Community Development & Education Assistance, Santa Isabel, Solomon Islands.
The project aims to provide and build community training and vocational training centres in the Province of Santa Isabel. Assist in training to provide vocational education, leadership, PDHPE, drug/alcohol & youth development programs.
If you wish to attend and are not a member please email me with your email address so that you receive the invitational email to enter the meeting –  johnroberson@bigpond.com
You can also attend the Rotary International World Polio Day presentation by following the link below at the appropriate time.
Join us online for World Polio Day 2017
By Rotary International
You don't have to buy a plane ticket to participate in this year's World Polio Day festivities at the Bill & Melinda Gates Foundation's facility in downtown Seattle, Washington, USA. You can watch the event live on 24 October at 14:30 Seattle time (UTC-7) for an update on our global campaign to eradicate polio. A recording of the livestream will be available later.
Sue Desmond-Hellmann, the Gates Foundation's chief executive, will discuss this year's progress with attendees, including Rotary members, Gates Foundation staff, and supporters, as well as the audience watching worldwide via livestream. Only 11 new cases of wild poliovirus have been reported so far in 2017, all in Pakistan and Afghanistan.
Other speakers will include Jay Wenger, director of the Gates Foundation's polio eradication efforts; Dean Rohrs, vice president of Rotary International; wrestler John Cena and singer-songwriter Tiwa Savage, Rotary polio ambassadors; Ade Adepitan, a Paralympian and polio survivor; and Jeffrey Kluger, senior editor at Time magazine overseeing science and health reporting. 
Claire Foy and Andrew Garfield, stars of the upcoming movie "Breathe," and director Andy Serkis will also speak. "Breathe" is based on the true story of a polio survivor who became an advocate for others.