Dr Luc,  Presentation – 6th Sep 17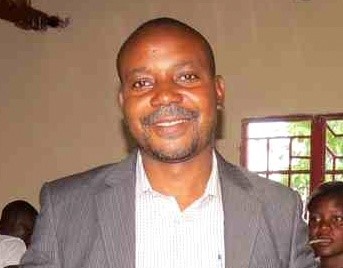 All who attended this online meeting enjoyed Dr. Luc and his wife's presentation. Numerous questions were asked and answered so that we felt we learnt a lot about the work being done in the Uvira district of the Democratic Republic of Congo (DRC).
Dr. Luc Mulimbalimba Masururu is a Member of Parliament of the DRC and the founder and Director of a respected NGO in the Democratic Republic of Congo, Mission In Health Care and Development.  He also works closely with Birthing Kit Foundation of Australia. He is married with five children.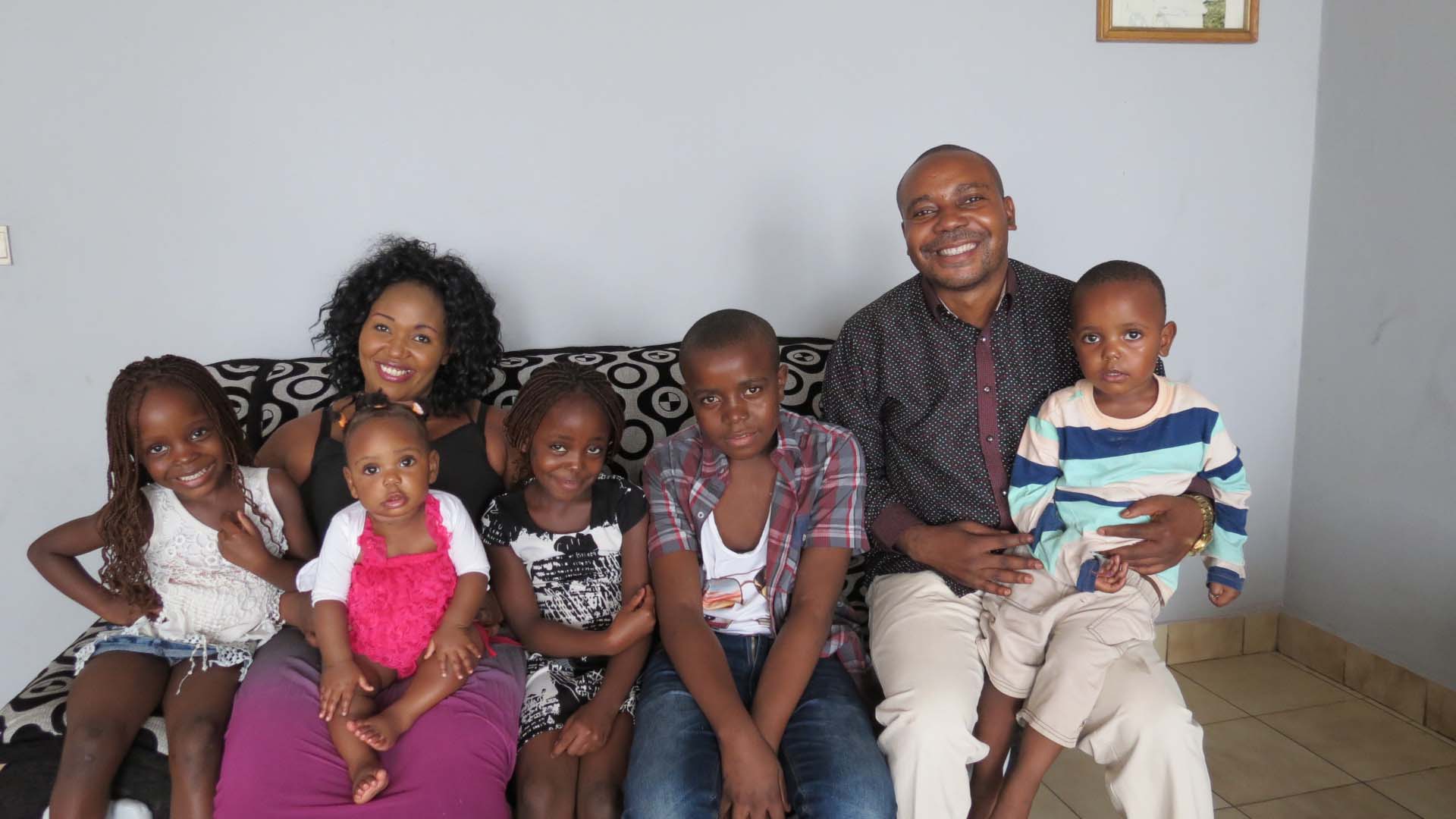 Dr Luc has a long history as a medical doctor and has helped saved countless lives after discovering people in his country were dying from inadequate health care. After seeing this he decided to devote himself to the people of Uvira district and especially Luvungi township. Later it was decided a hospital was needed and Dr Luc organised donors to finance the project, which was completed in 2010.
He has also built four radio stations so members of the community could learn about health and education. Dr Luc has built orphanages, schools, bridges and micro hydro electric plant to supply ongoing power to the hospital.
Dr Luc spoke about the Rotary Global Grant recently approved and supported by the Rotary Clubs of Wagga Wagga  to provide pig raising and fish farming to help sustain the villages in Bakavu Province of the Democratic Republic of Congo. 
Thank you Dr. Luc for a great presentation.
Our next Zoom Meeting will be held on Wednesday 20 Sep 17 at 7.30pm. If you are not a member and want to attend please send  your email address to – johnroberson@bigpond.com
Another interesting article below that confirms our Club is on track working to create the Rotary of the future.
Club innovation: Hybrid club offers online options
The Rotary Club of Stone Mountain, Georgia, USA, merges features of brick-and-mortar clubs with e-clubs.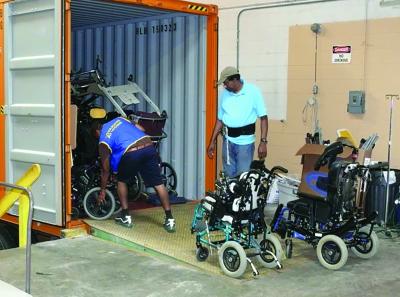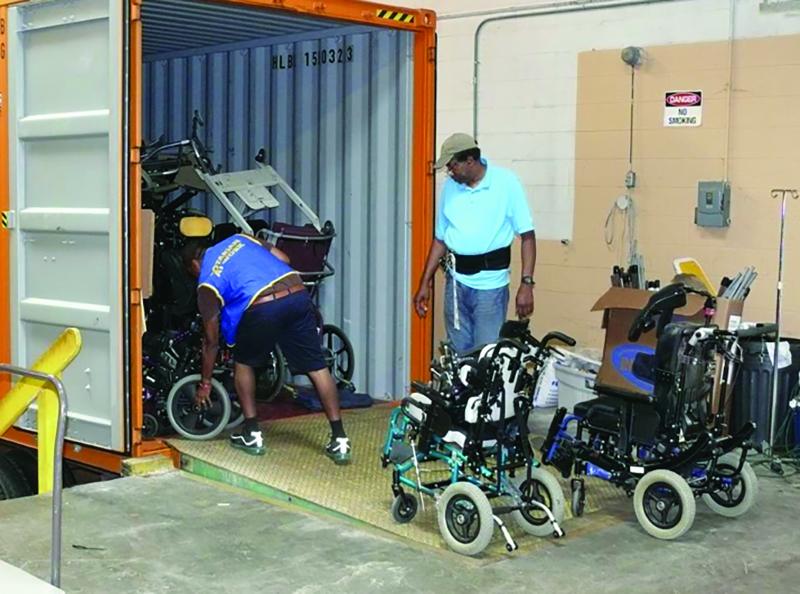 The Rotary Club of Stone Mountain in Georgia, USA, was facing a common problem: The membership was aging, and the club struggled to attract younger members. "When you recruit, it ends up being people like you, people in the same neighborhoods and who do the same kinds of things," notes immediate Past President Margie Kersey. "It's a stretch for us to ask our older members to recruit people in their 40s.
As an alternate to the 2016 Council on Legislation, Kersey followed closely the discussion of changes to membership rules. "When I saw they had removed the barriers between e-clubs and regular clubs, I thought, we can be both."
The district was encouraging her to embrace the e-club model, but the club didn't want to lose the fellowship of in-person meetings. The solution was to become a hybrid, preserving in-person meetings but making them available online. The club launched online meetings in February.
"We use an online video conferencing service," explains Kersey. "Many members had already used video conferencing for business, so they knew the software. And with a camera on the computer or on the person's phone, they can see you and you can see them." The first meeting had two online attendees, and the number has climbed steadily. Now six to eight people attend online in any given week.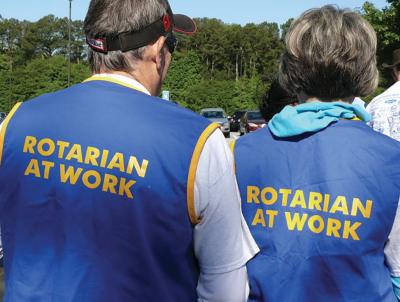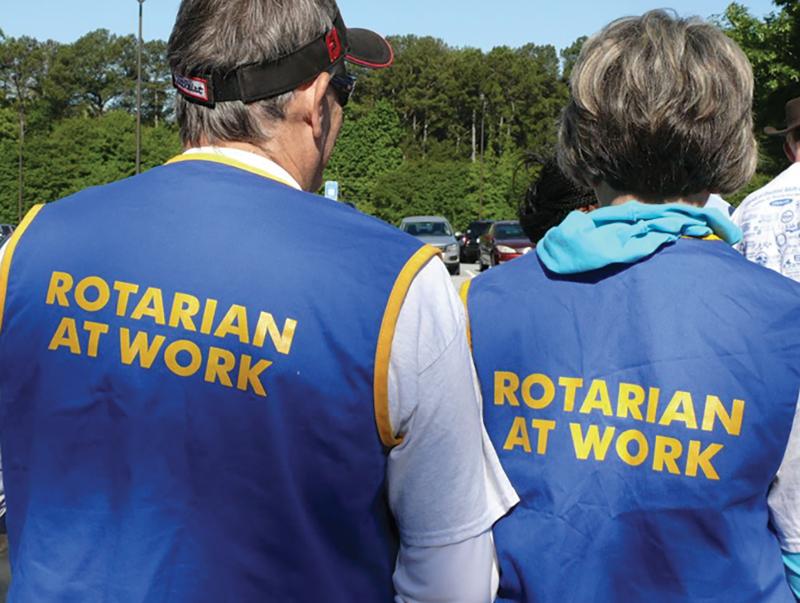 This new model made membership more manageable for some current members. "We have a real estate agent in the club who is very busy," Kersey says. "Before hybrid, the meeting was hard for her. Now she can attend from wherever she is, using her smartphone. So it's increasing overall attendance."
And the club is seeing clear indications that this model will draw new members as well. "We have eight potential members, and the hybrid model is part of the appeal." One potential member is a restaurateur who can't leave his business during the lunch rush. Attending virtually would let him keep an eye on the restaurant and still participate.
This new model may even prove useful for older members who are contemplating moving for retirement. "They can continue to be members in Stone Mountain, even if they move to Florida," notes Kersey.
Remaking the club meant rewriting its bylaws from the ground up. "We had to rethink many things," recalls Kersey. "We put in a requirement for 18 hours of service a year." But they are flexible on how that requirement is fulfilled. "You could do service for a club near you"
She is convinced that Stone Mountain has found the way of the future. "I think most Rotary clubs will be hybrid eventually, with members attending in person and online."
• Read more stories from The Rotarian