REPORT ON BOARD MEETING – 14 Dec 16
Please accept my apologies for not posting during the Dec/Jan period due to an illness which I am confidant is now behind me.
I hope that all members had a safe and enjoyable Christmas and I hope that 2017 brings to you all that you would wish.
The Special General Meeting and Board Meeting was held Wednesday 14th December and the updated Club Constitution and Club By-Laws were adopted by the meeting allowing us to incorporate in the State of NSW. They are now on the website as are the minutes of that meeting and the November AGM.
I must also announce and thank Marilyn Roberts for accepting the position of  Club President for 2018-19. Lets now work on establishing our fledgling Club.
Next meeting– 25th January 2017, 6.30pm AEST (7.30pm AEDT). We will use GoToMeeting again.
DECEMBER WAS DISEASE PREVENTION AND TREATMENT MONTH
I would like to highlight a great Australian Health initiative that was developed by Rotarians and is part of Rotary Australia World Community Service Ltd.(RAWCS). The work and research being done by Rotarians Against Malaria (RAM) is a great initiative developed and driven by Australian Rotary volunteers.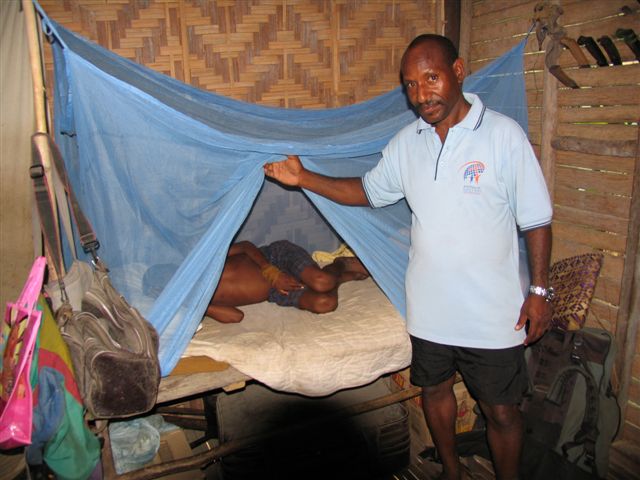 Watch this video–
Fifteen years ago, malaria killed a child every 30 seconds. Under the Millennium Development Goals, however, considerable progress has been made in preventing, diagnosing and treating malaria. As a result, deaths have fallen by 60 percent. Now, under the ambitious Sustainable Development Goals, we are aiming to reduce malaria cases and deaths by a further 90 percent by 2030.
---
Rotarians Against Malaria is a volunteer-run organization working to eliminate malaria. The primary focus of RAM has been the distribution of insecticide-treated nets to vulnerable populations in Papua New Guinea, the Solomon Islands and more recently, Timor Leste. RAM has raised more than $1.6 million to eliminate malaria since 2003. RAM works in conjunction with the Ministry of Health authorities in each country and complements the work of other malaria organisations, most notably the Global Fund to Fight AIDS, Tuberculosis and Malaria.
RAM was started in the early 1990s from a proposal by Dr Brian Handley of the Rotary Club of Chatswood (NSW) who was concerned about the surge in malaria incidence after the discontinuation of DDT-based malaria control programs. RAM was launched in 1995 in Tulagi, Solomon Islands by the Rotary Club of Honiara and Rotary District 9600. In 1997 Ron Seddon and The Rotary Club of Port Moresby initiated the highly successful Adopt a Village program to encourage Australian Rotary Clubs to fund nets in PNG on a village-by-village basis. The Adopt A Village program was then successfully implemented in the Solomon Islands. In 1998 Rotary Australia World Community Service adopted RAM as an approved multi-district project. In 2005, RAM expanded its support to the National Malaria Control Program in Timor Leste. There are now RAM committees in each of the 21 Rotary districts in Australia, which raise funds to support programs to control and eliminate malaria.
TO MAKE DONATIONS FOR RAM CLICK HERE
(Secure on line donations via cheque, bank transfer or credit card via Rotary World Community Service (RAWCS) secure site)